Discover your gateway to the Malaysian and international markets, redefining your business possibilities.
Food & Drinks Malaysia by SIAL is an inspiring B2B trade event that has already made a significant impact on the industry.
With the remarkable success of its debut edition, featuring nearly 300+ exhibitors and attracting over 8000+ enthusiastic visitors, the show has become an unparalleled gathering for food and beverage experts, professionals, and enthusiasts.
Food & Drinks Malaysia by SIAL is your all-in-one destination, offering a wide range of products to meet the needs of retailers, manufacturers, distributors, and more.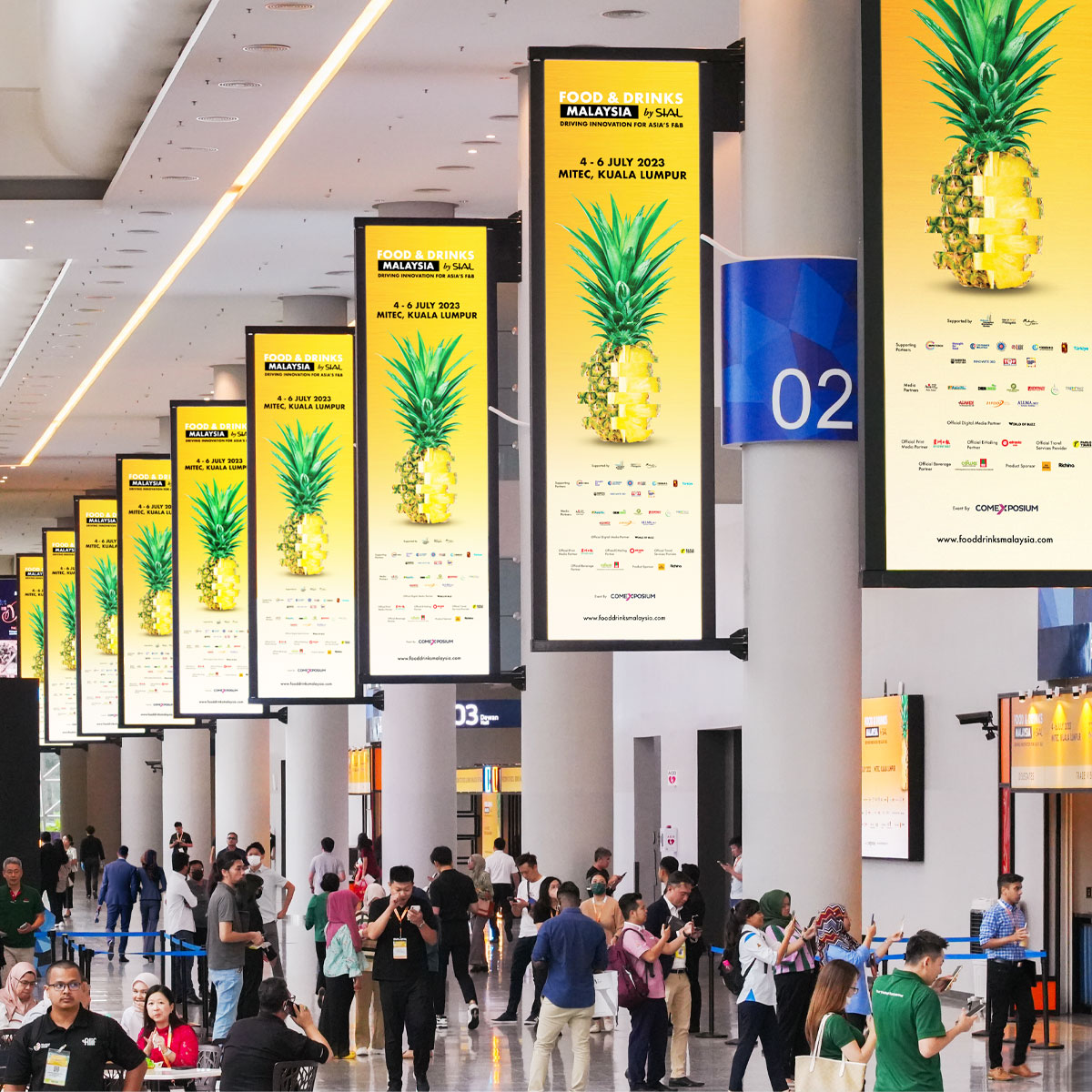 One of the world leaders in event organization
Food & Drinks Malaysia by SIAL is part of the Comexposium group and as such benefits from the expertise and professionalism of an internationally recognized group.

The Comexposium Group is one of the leading event organisers worldwide, creating events that bring communities together to discover and explore businesses, passions and interests by organizing:
20
+ countries around the world
22
member countries of the network
Comexposium positions itself as a creator of exchanges and meetings between individuals and business.
With more than 50 years of experience, the SIAL network has become a global reference for players in the food industry. It hosts thousands of businesses from over 109 countries and attracts a vibrant community of over 365,800 buyers, 100% of whom are from the retail sector.
Become an Exhibitor at FDM by SIAL
The best deals await!